Overview
Modular Series angle heads are flange mounted to the spindle of traditional machine tools. The T-slot on the universal flange facilitates positioning the head 360° around its vertical axis. The body length of modular series heads may be extended by using optional extension spacers.
Quick Specs
T90-0.5C

Ratio

1:1

Max. RPM

10,000 per min

Max. Axial Load

120 N

Torque

8 Nm

Weight

4 kg

Output

ER-11 (Ø 0.5 - 7 mm)
Variation: T90-0.5L is available. Detailed Specs included in the Complete Specs Document.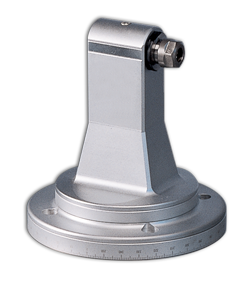 Determine if the T90-0.5C is the best fit for you.